We'd love to inspire and make a difference with your group
Top Motivational Speakers For Your Next Event
Speaking Presentations Designed to Build Leaders and Change Culture
With over 50+ years of combined experience and speaking to tens of thousands across the country, our team motivates people to become elite leaders, better decision makers, live a purpose driven life, and build resilience and perseverance to overcome adversity.
Roy Hall Jr.
Roy is one of the most sought after motivational speakers in the country and uses his experience as a former Ohio State and NFL football player to communicate passionate messages on perseverance, resilience, leadership, making good choices, and keeping a positive attitude.
Roy is also a motivational coach and team chaplain for the Ohio State University Football Team and has served in this role for ten years. He's also a college football analyst on 610 WTVN/iheart Radio in Columbus, OH, and a co-founder and the Executive Director of the Driven Foundation. Roy graduated from The Ohio State University in 2007 with a business degree.
It's Bigger Than You – A Message For Student-Athletes
As a student athlete you have the opportunity to change your community, family, and life forever! No matter what sport you play, you are a difference maker and you are valuable.
Have you been the very best that you can be academically, socially, and athletically? If not, why not? You are a LEADER!
There is a gift inside of you that you have to share with the world, but it takes you doing your very best each and every day. Keep giving your all and doing your best. If you do, you'll never have any regrets.
Your Name Is On The Line |  POWERFUL MOTIVATIONAL VIDEO FOR HIGH SCHOOL STUDENTS
Roy Hall Jr. recently visited Westerville Central HS (OH) to speak to a student group aiming to empower and inspire young men to become better leaders and make decisions that will positively impact the value of their name.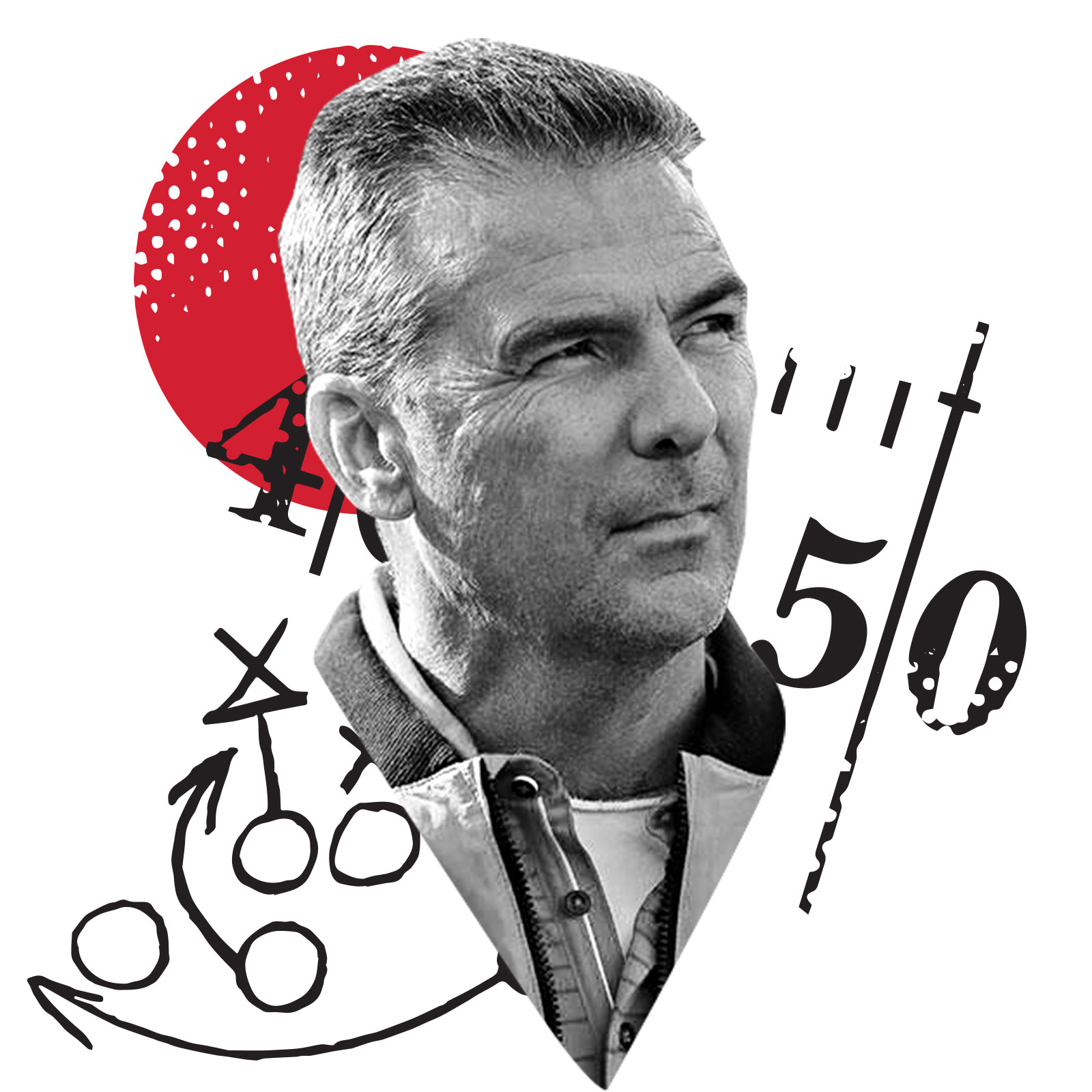 Roy Hall is a star. He's my go-to for motivating our players about life.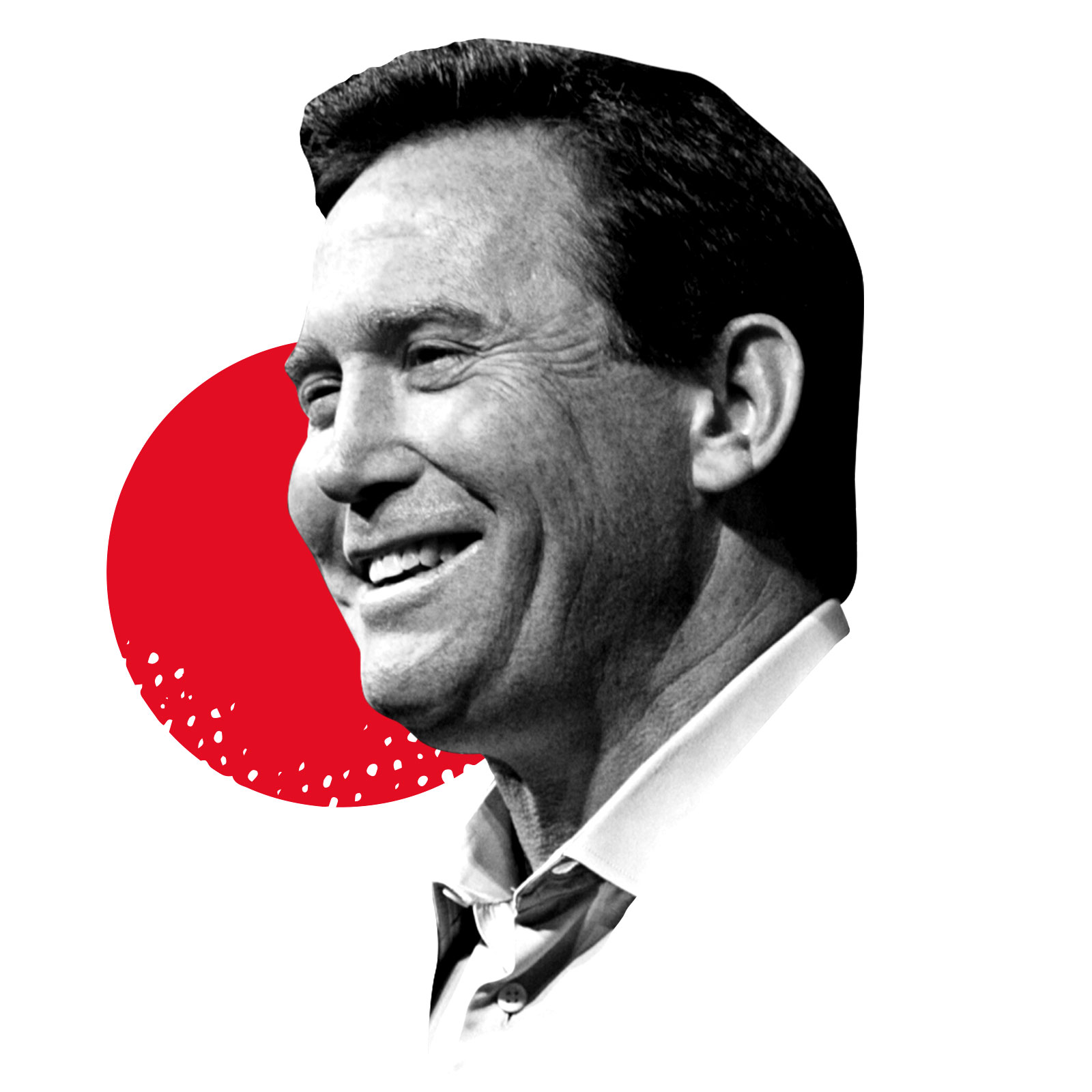 Whatever it is, Roy Hall has it. He rocked it!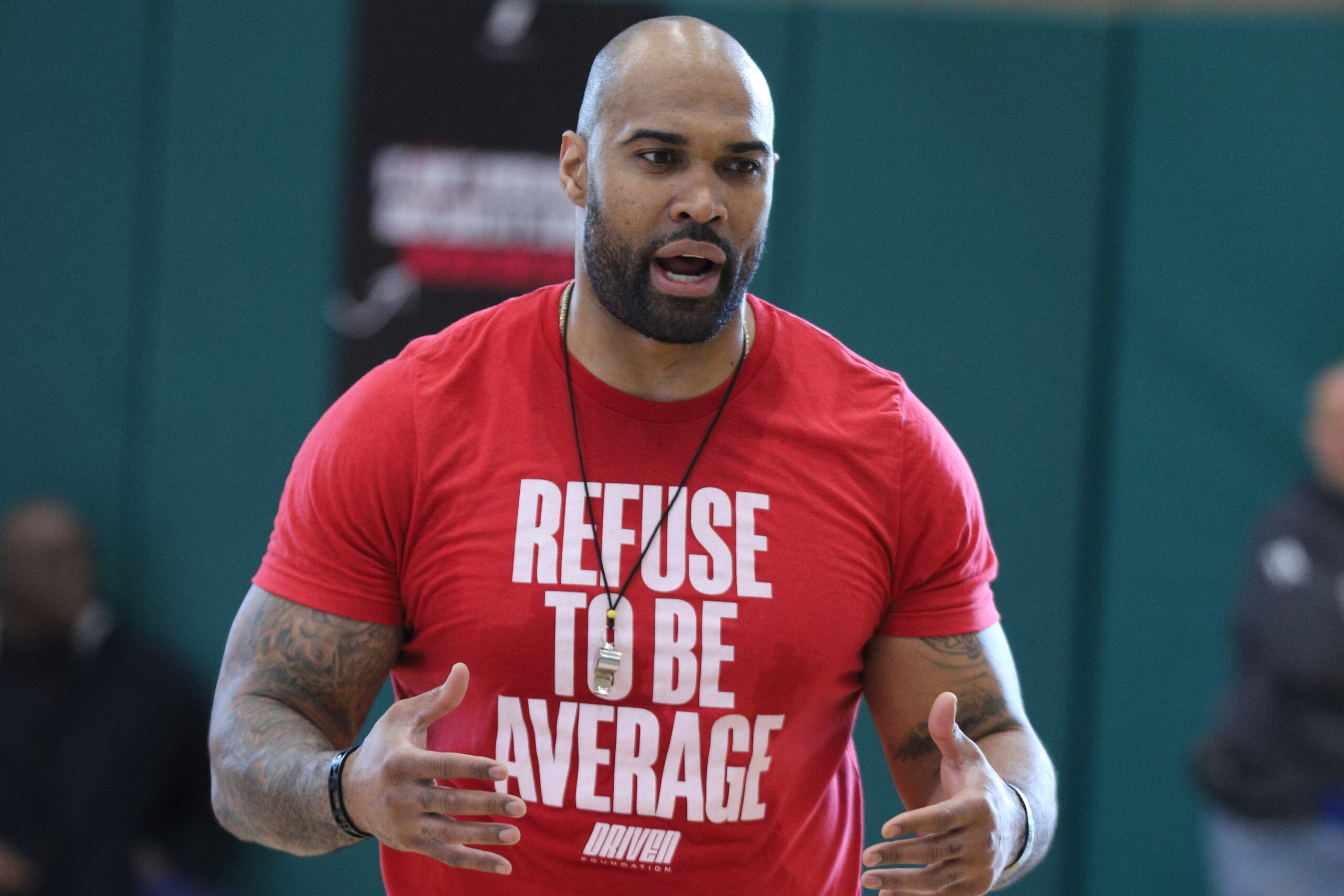 Doug Worthington
When you want something in your life, it won't just be given to you; you have to EARN IT! Former Ohio State and NFL Football standout, Coach Doug Worthington is a master teacher on personal responsibility, accountability, and holding yourself to high standards. His DIET (Did I Earn Today?) presentations will empower your group to make the necessary changes to accomplish personal goals.
Doug's proven 5-step process (SET UP – Strategy, Execution, Tenacity, Upward Mobility, Pivot) on how to overcome adversity and excel in the classroom is sure to have a major impact on your students. Doug is a graduate of THE Ohio State University and a business owner in Columbus, OH.
How to Be Your Best: 3 Tips for Students to Excel, Thrive, Reach New Heights
In this powerful video, we invite high school and middle school principals, as well as youth group leaders, to discover how to inspire and ignite the potential within your students.  Former Ohio State and NFL football player Doug Worthington, whose message of "I can, I will, I must" will leave a lasting impact on your youth group or students. With insights into navigating challenges, embracing personal growth, and breaking through barriers, Doug will empower your students to become the best version of themselves.
Don't miss this opportunity to bring a true role model to your educational community. Check Doug's availability today and witness the transformation of your students as they embrace their limitless possibilities.
Empowering Students for Success: 3 HELPFUL TIPS to Keep Students on the Right Path
In this empowering video, Coach Worthington shares three invaluable tips that will positively shape the lives of high school students. With his guidance, you'll discover how to maximize your potential and create a lasting legacy. Tip one: Realize that your time is now. Embrace the present moment and make the most of every opportunity to leave a significant impact on the world. Tip two: Recognize the power of your decisions. Each choice you make today holds the potential to shape your future, so choose wisely and consider the long-term consequences. Tip three: Don't settle for mediocrity; set ambitious goals and pursue them relentlessly. By embracing these tips, you'll unlock your full potential and embark on a journey towards success and fulfillment. Join us as we delve into these transformative insights and empower high school students to make the most of their valuable time, decisions, and aspirations.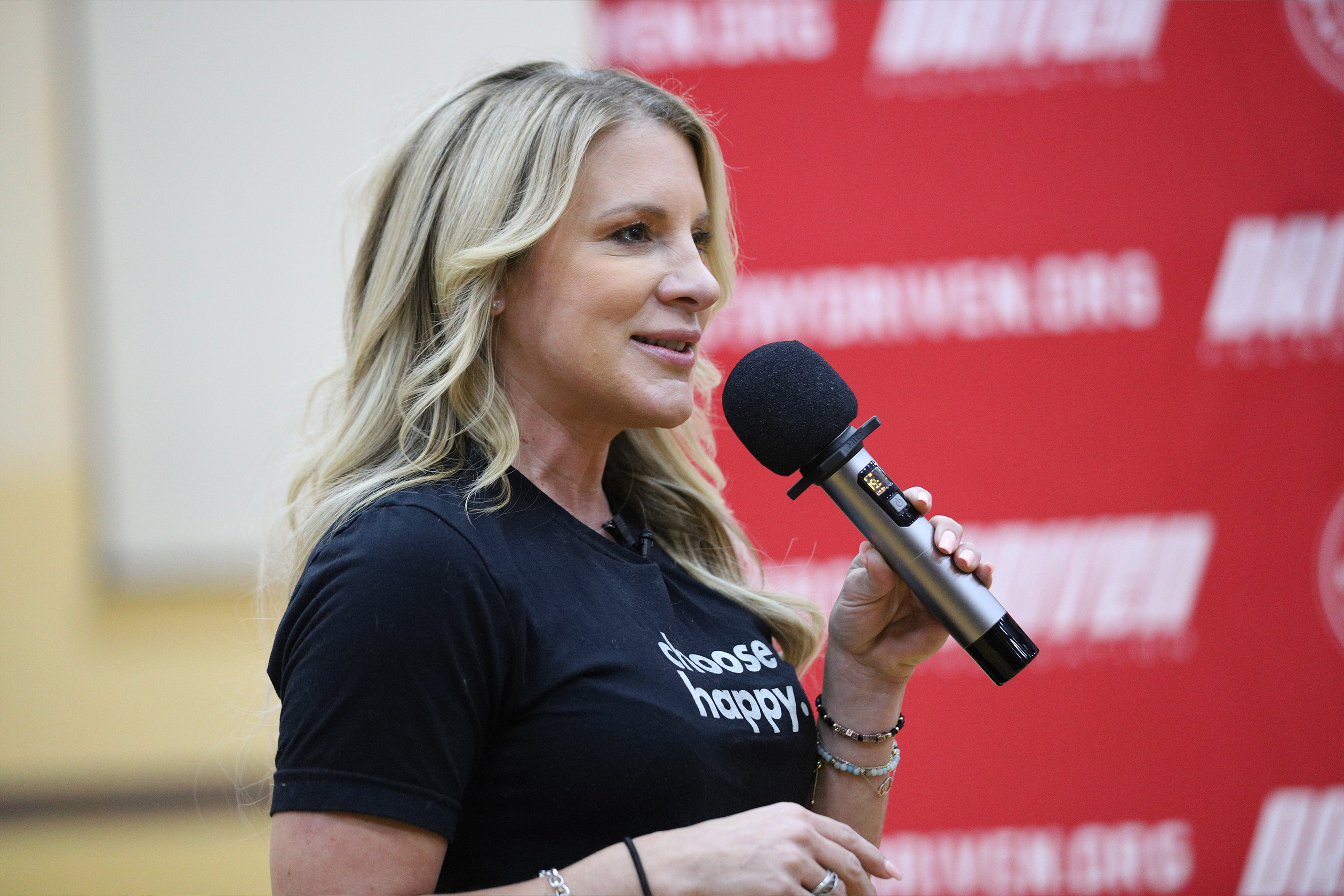 Julie Wilkes
Born with a heart condition so severe, the doctor's pronounced her dead at birth, Julie Wilkes has overcome all of her life expectancy predictions and now dedicates her life to paying forward on the second chance at life by helping others to find light in their life.  She is an entrepreneur, yoga/fitness studio concept owner,  retail boutique owner, published author, certified life coach, aromatherapy line creator, and  fitness/yoga presenter.
Julie customizes her topics based on your needs. Popular topics include: Keeping a Positive Attitude, Overcoming Adversity, Wellbeing, Purpose and Value, and Being a Change Navigator. Julie uses humor, passion, powerful energy, and story-telling to provide an entertaining and motivating talk that captures the audience from the start. Her content is feel-good and buzz-worthy – you'll hear the audience talking about the it long after Julie is finished.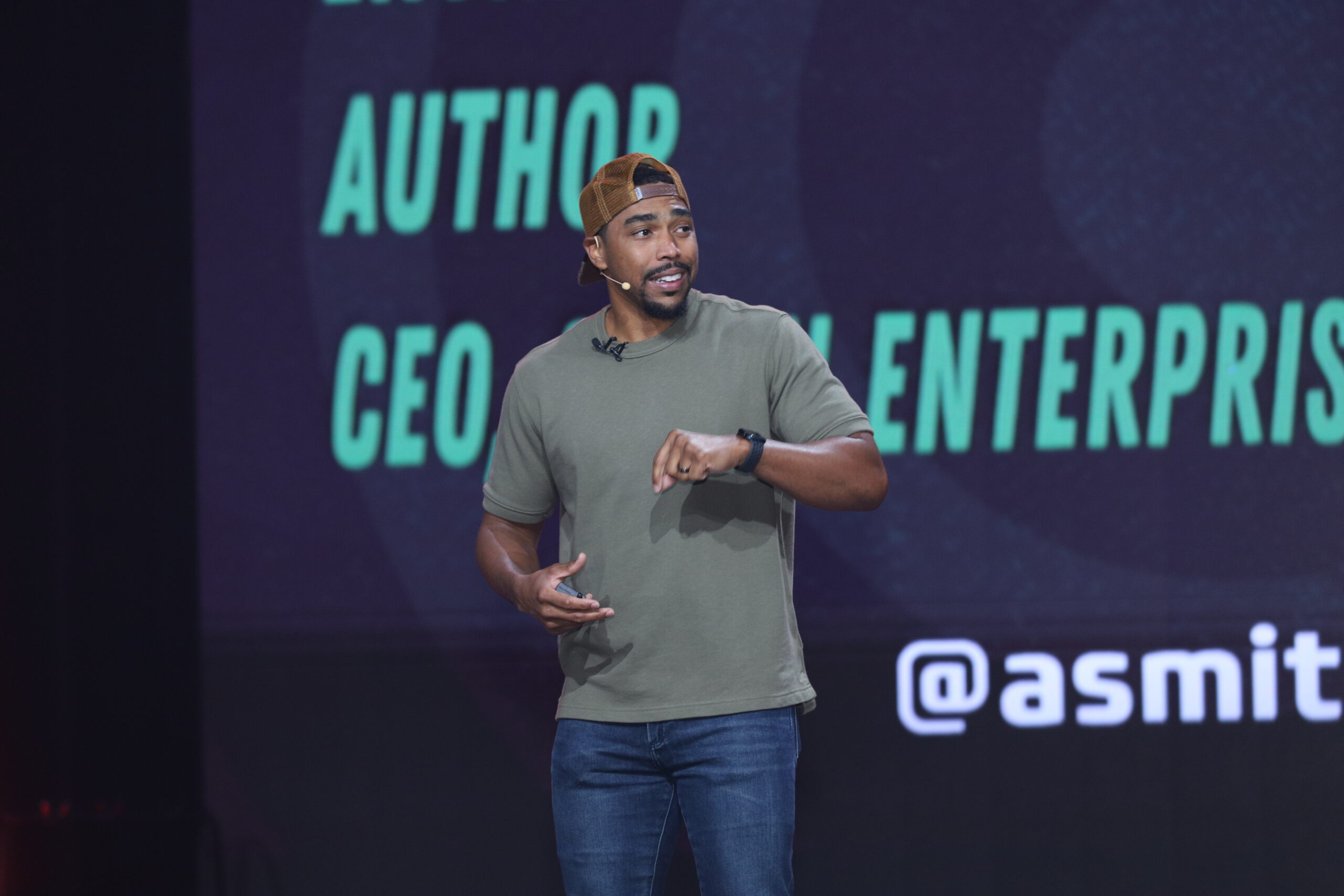 Antonio Smith
Antonio Smith is an author, motivational speaker, and community activist who has reached unimaginable heights simply because he's not afraid to fail.
Raised by his grandmother in inner city Columbus, Antonio chose not to be just another statistic. His belief in the power of the mind took him from being a walk-on for the Ohio State Football Team to one of the premier defensive backs in the country. Antonio also completed a degree in mechanical engineering. After college, Antonio went on the compete for three seasons in the NFL.
Antonio travels the nation teaching from his ELITE program and book, Waiting to Fail.
Speaking Programs: 
ELITE – As a former professional athlete, Antonio shares how the mindset and techniques used to win on the field can be applied to win in life.
40 Yard Dash – For student-athletes and coaches, this program highlights how the four basic principles of running a 40-yard dash can be applied to your daily life.
Waiting To Fail 
Most people go through life waiting to succeed. Antonio shares a different approach. If you're waiting to start a business, change careers, go to college, or strengthen your relationships, Waiting to Fail will give you the encouragement to step outside your comfort zone and rise above the fear of failure.
Purchase your copy of Waiting to Fail
Check Availability
of Our Speakers For Your Next Event 
We'd be honored to serve as a guest speaker at your upcoming event, but requests are at an all-time high. If you know the general information about your event, please take a moment to fill out the request form by clicking the button below. A member of our team will connect with you within 24-Hours.