Life Time Dublin | Friday, August 13, 2021
LIFE TIME/DRIVEN HIP HOP DANCE CLASS FOR A CAUSE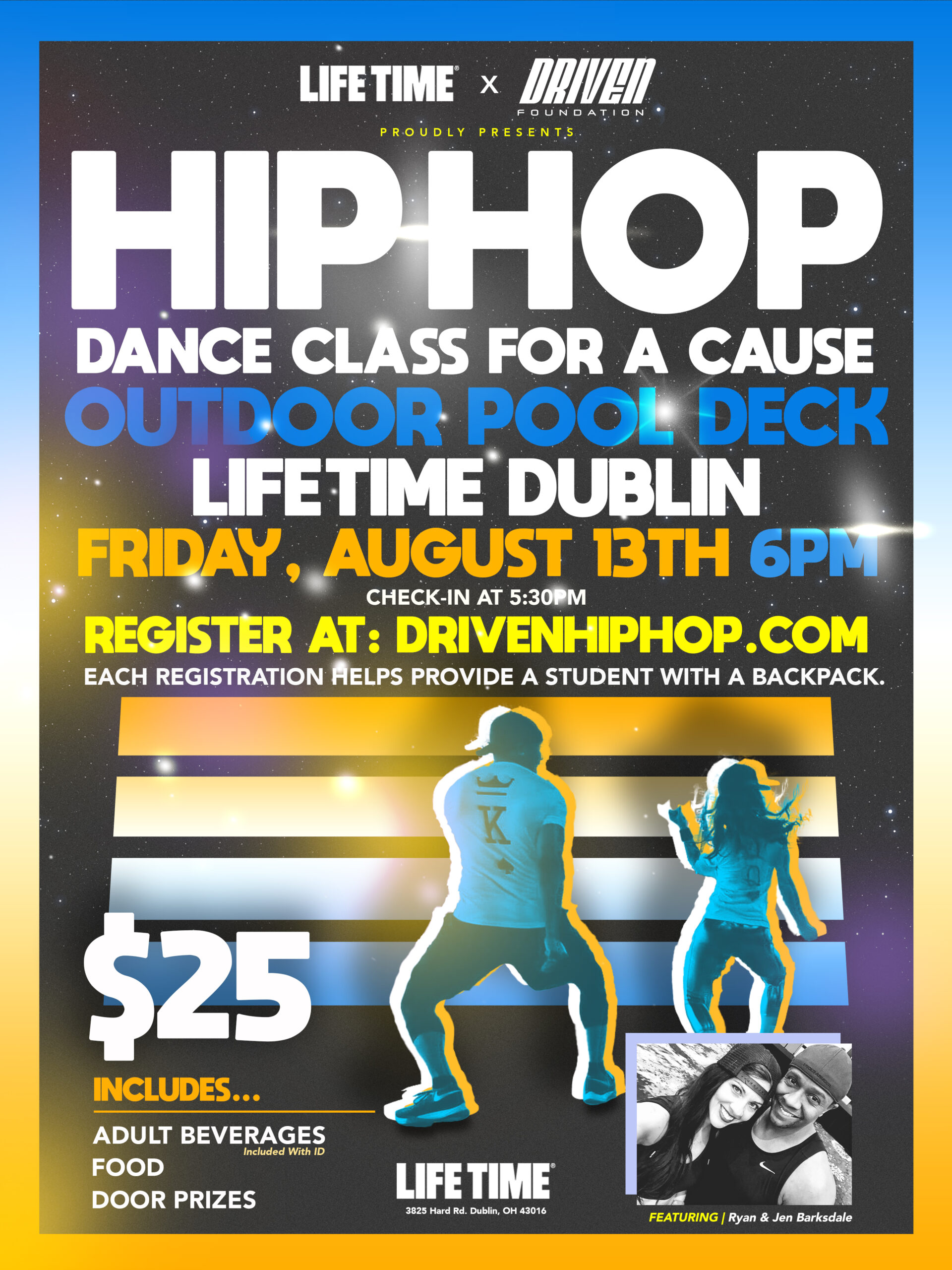 HIP HOP DANCE CLASS FOR A CAUSE
Featuring Ryan and Jen Barksdale
Life Time Dublin – 3825 Hard Rd. Dublin, OH 43016
Outdoor Pool Deck!
Friday, August 13, 2021 | 6PM (Check in at 5:30pm)
$25 Entry Fee – Includes: Adult Beverages (Must Have ID), Food, Door Prizes, and Live DJ
Register Below! 
Still considering? Did you know that each registration helps provide a student with a backpack filled with school supplies?!?!
You get to help children get off to a stress free start for the 2021-22 school year, burn a ton of calories dancing to great music, enjoy a perfect evening and atmosphere on the Life Time Dublin Outdoor Pool Deck, food, and drinks? If this is now a no-brainer for you, Register Below so that you don't miss out!
Hip Hop Dance Class For A Cause
Backpack Giveback
The Driven Foundation and Life Time® provided 420 elementary school students with backpacks filled with supplies. The 4th Annual Backpack Giveback was held at Moler Elementary School on the Southside of Columbus, Ohio. 50+ volunteers from all around Ohio came out to make a difference. "What's in my backpack?" Notebooks, pencils, erasers, composition notebooks, masks, crayons, custom luggage tags, and more… After the backpacks were filled, volunteers were divided into small groups to hand deliver the backpacks to area students at their homes.