Physical and Mental Health Workouts For Former Male College Athletes.
Don't Miss Out! Only 15 Tickets Available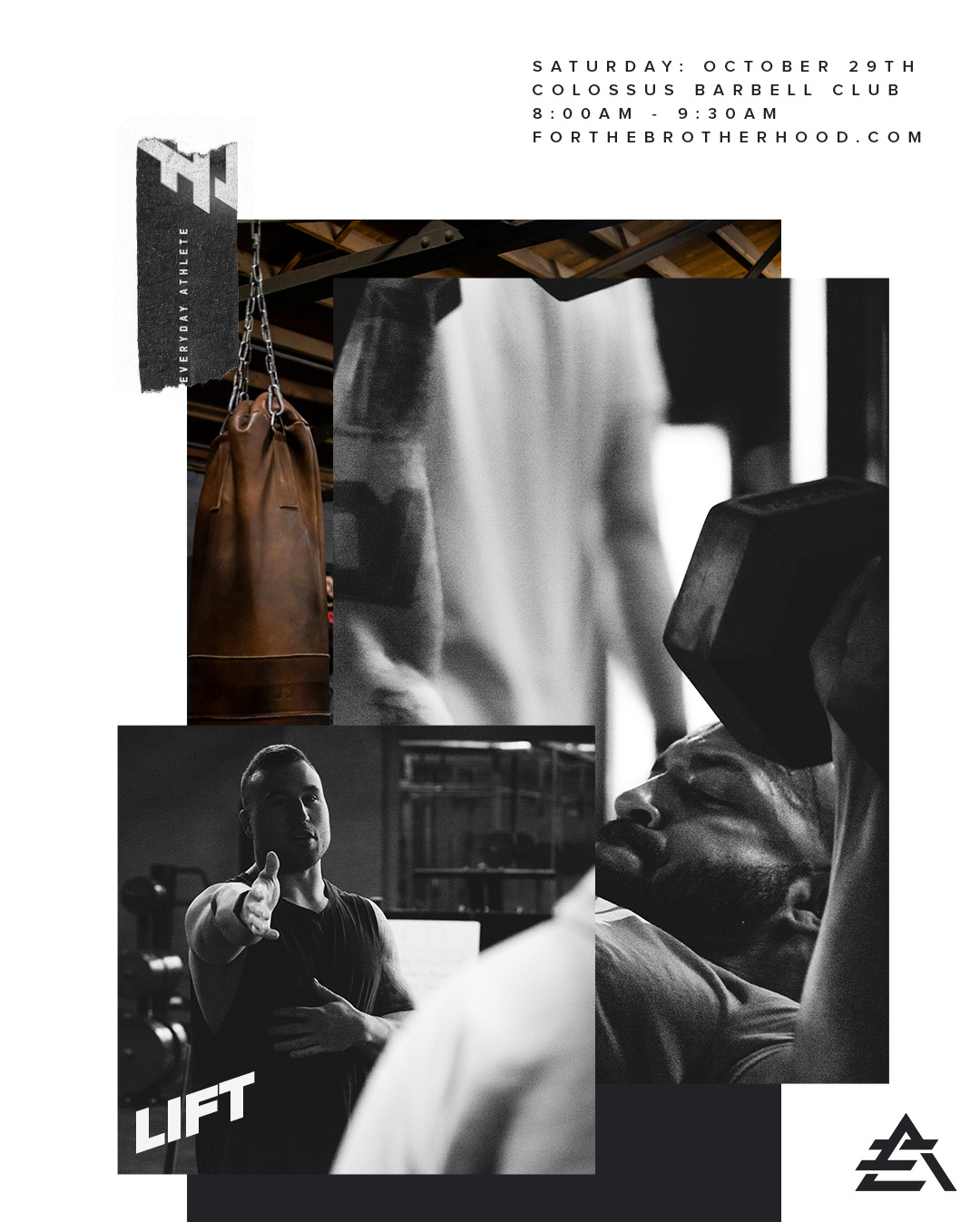 FOR FORMER MALE COLLEGE ATHLETES
LIFT >> A Physical and Mental Health Workout For the Brotherhood
The majority of male collegiate athletes who are forced to leave their sports through injury, graduation, or retirement, routinely battle depression and anxiety. It's a crisis hidden beneath the dangerous facade of strength and drowned out by the contagious roar of the crowd. No other place in society glorifies perfection – and suffering – like sports.
That's why on October 29, 2022 Everyday Athlete®, and the Driven Foundation®, will host LIFT. Living Involves Fighting Together.
Join us for a LIFT with other former male college athletes, and stick around to LIFT each other up through dialogue surrounding mental health and the continuous transition of life after sports. 
When: October 29, 2022
Where: Colossus Barbell Club
Address: 801 Harrisburg Pike, Columbus, OH 43223
Time: 8:00am – 9:15am (Doors open at 7:40am)
GET YOUR TICKET BELOW
LIFT EACH OTHER UP
Doctors recommend that to combat depression and anxiety, individuals should exercise at least three times a week, practice good nutrition, sleep at least eight hours, and SURROUND THEMSELVES WITH A SUPPORT SYSTEM.
Join us at Colossus Barbell Club on October 29, 2022 at 8:00am for LIFT >> A Physical and Mental Health Workout For Former Male College Athletes. Proceeds from ticket sales will help provide backpacks this fall for students in need.