May 2022
Drive-In

With Driven in Old Worthington North
FUN, GAMES, AND ACTIVITIES for the entire family in Old Worthington North!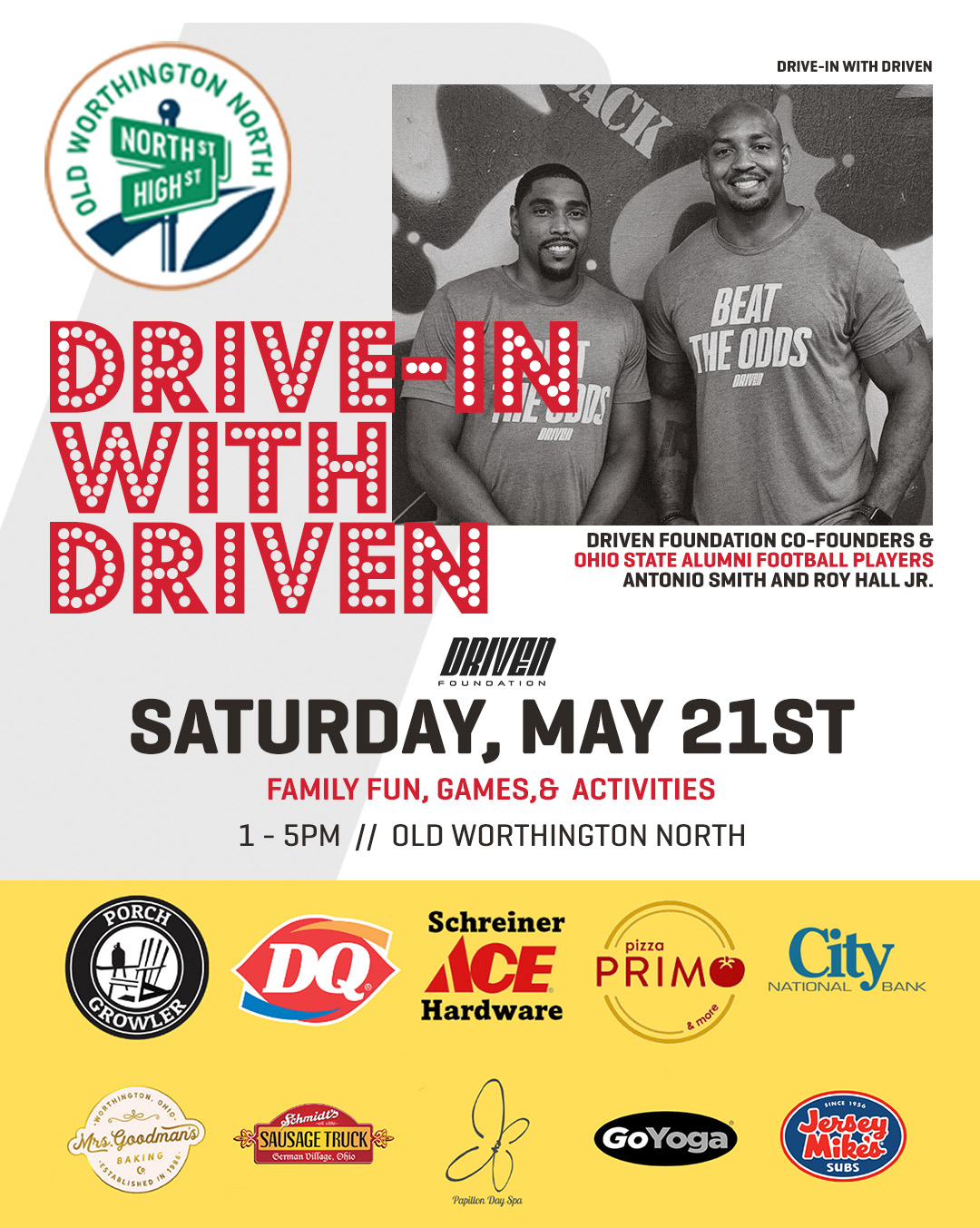 DRIVE-IN WITH DRIVEN – May 21, 2022
Drive-In with Driven is a community event hosted by Old Worthington North business community to provide a day of fun and activities for the entire family! Bring your kids out to tumble in the bounce houses, decorate cupcakes at Dairy Queen, win prizes through various games, get autographs from Ohio State Alumni Football Players and SO MUCH MORE! 
When: Saturday, May 21, 2022  //  1PM – 5PM EST
Where: Old Worthington North – 920 High St, Worthington, OH 43085
DRIVE-IN with DRIVEN
May 21, 2022 // 1PM - 5PM – Old Worthington North – 920 High St, Worthington, OH
BRING THE ENTIRE FAMILY FOR AN AFTERNOON OF FUN IN THE COMMUNITY! Activities Include: Kids Games, Raffles & Prizes, Bounce Houses, Cupcake Decorating, Autographs From Ohio State Alumni Football Players, Temporary Tattoos, Free Cookies & Cupcakes For Kids, Large Pizza Special From Primo Pizza, and MORE
Old Worthington North – 920 High St., Worthington, OH 43085